WINNER!
THE WEB MARKETING ASSOCIATION IS PROUD TO PRESENT THIS 2015 MOBILEWEBAWARD FOR OUTSTANDING ACHIEVEMENT IN MOBILE DEVELOPMENT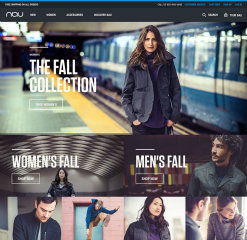 To: Copious
For: Nau Digital Flagship
Award: Best Fashion or Beauty Mobile Website, Best Shopping Mobile Website
Click here to see entry creative
About the Entry


After a 2013 acquisition, Nau needed to rethink their omnichannel brand experience for consumers. Copious worked with Nau to design a fully responsive digital experience to convey the depth of their brand across the user journey. The new experience emulates Nau's product design principles to suit the high-end performance apparel brand— pushing the boundaries of style, performance and innovation—and is curated to user behaviors, environment and needs. Product pages have a deep level of detail to highlight the products, noting subtle details to engage and educate users throughout their experience with the brand.