SPONSORS
The Web Marketing Association would like to especially thank the corporate sponsors of the 2019 MobileWebAward, without whom this worthwhile event would not be possible.

If you would like to become a sponsor of the Web Marketing Association's award programs, please contact sponsorship@webaward.org

Since 2003, small and medium businesses worldwide have achieved significant results by turning to iContact's best-in-class automation and email marketing solutions and knowledgeable team members. Made scalable to serve the needs of high-volume senders, professional marketers, and businesses new to email, iContact's easy-to-use technology, available in both English and Spanish versions, ensures that every customer has what they need -- whenever they need it -- to succeed.
---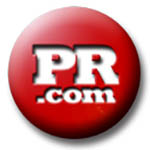 Businesses and public figures use a PR.com profile to increase their online visibility, improve brand recognition, and generate leads and sales. They distribute their news via PR.com's multi-platform press release distribution service to generate social media engagement and broadcast their message to and attract the attention of thousands of websites, bloggers, journalists, editors and consumers.
---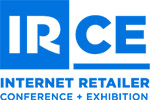 Internet Retailer Conference & Exhibition (IRCE) provides you with a conference full of industry experts, an exhibit hall filled with the latest and greatest solution providers, and a community made for networking with thousands of like-minded industry peers. Developed by the editorial experts at Internet Retailer magazine, the IRCE agenda covers timely topics across the retail sector.
---

Website Magazine is the one magazine to focus exclusively on the business of running a website: tips for successful websites, solutions for enhancing website traffic, the latest Internet industry trends and statistics, as well as news analysis on the Internet industry. By providing a broad scope of useful articles and tapping premier talent in the industry, Website Magazine covers all the elements that together make websites successful: search engine optimization and marketing, website design, content management, blogging, E-commerce, online advertising, email marketing, analytics, web software and applications, customer service/customer relationship management, web hosting, mobile web and more. That's why Website Magazine, founded in 2005, has quickly been recognized as the most useful magazine in the field.
---

Econtent magazine targets the creators, managers, buyers, and sellers of digital content. Today, we are all publishers; organizations of all types must master digital content creation, management, delivery, and findability in order to succeed. From website information and marketing content, to YouTube and corporate communication videos; be it professionally or customer created or crowd sourced; delivered on your website, via mobile and other emerging digital devices, or via search or social media channels-digital content is the lifeblood of organizations of all kinds. Thus, everyone from enterprises to traditional publishers must stay abreast of the best practices and emerging trends and tools in order to make the most of their digital content assets. Focused on content creation, management, delivery, and search, EContent magazine and EContentmag.com keep CIOs, CTOs, CMOs, business managers, content strategists, and information and knowledge professionals ahead of the curve so that they can maximize their investment in digital content.
Click here to subscribe today.
---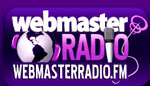 ---