WINNER!
THE WEB MARKETING ASSOCIATION IS PROUD TO PRESENT THIS 2014 MOBILEWEBAWARD FOR OUTSTANDING ACHIEVEMENT IN MOBILE DEVELOPMENT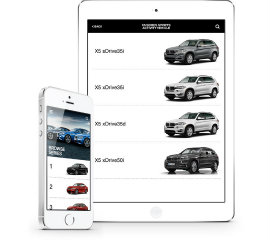 To: Big Spaceship
For: BMW Genius App
Award: Best Automobile Mobile Website
Click here to see entry creative
About the Entry


The BMW Genius App is the mobile component of the nationwide BMW Genius Everywhere program, which transforms the conventional customer service model and extends the relationship between drivers and the BMW Genius team.

Big Spaceship partnered with BMW of North America, LLC ("BMW NA") to create a one-of-a-kind mobile-first web app that helps BMW owners get the most out of their vehicles and lets prospective buyers explore BMW's model lineup, product features and functionalities.

From the nascent conversation with a prospective buyer through the ownership of a vehicle, BMW Geniuses are there to help owners feel confident about the extensive features available. BMW NA recognized that many of the initial functionality questions could be addressed through an informational tool, leaving room for BMW Geniuses to offer more value to customers through support, conversation and hands-on instruction. Providing customers with an easy way to access information quickly at any time became the primary goal.

Our team worked closely with BMW NA to clarify and refine the project goals, narrowing down the target audience from owners, prospective buyers and BMW Genius employees to a focused tool for owners. Throughout the BMW customer experience, the BMW Genius App evolves from a reference for technical questions to a platform for exploring details about BMW features, tailored to each user and their vehicle.