WINNER!
THE WEB MARKETING ASSOCIATION IS PROUD TO PRESENT THIS 2013 MOBILEWEBAWARD FOR OUTSTANDING ACHIEVEMENT IN MOBILE DEVELOPMENT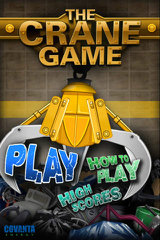 To: Covanta Marketing and Communications Team
For: Covanta: The Crane Game App
Award: Best General Interest Mobile Application
Click here to see entry creative
About the Entry


Covanta Energy's "The Crane Game" application iOS devices was designed for people of all ages who like easy-to-play games with an educational message. This game application allows users to simulate the process of turning waste into energy. The game allows users to act as the crane operator at a waste to energy facility (using a crane similar to the infamous claw grabber arcade game). As the crane operator, players are tasked with maneuvering the crane to fill the combustor with waste so it can be converted into energy. Players must avoid obstacles like propane tanks, bags of recyclables and tires that shouldn't be combusted. As players complete each level, the waste heaps come faster so players must keep their crane moving and waste combusting to reign supreme in the realm of renewable energy production.
Award Credits
Contributors:
| | |
| --- | --- |
| Director, Corporate Communications : | Shakira Brown |
| Manager, Corporate Communications & Media Relations: | James Regan |
| VP, Corporate Communications : | Jill Stueck |
| Developers: | All Things Media |
| | |
| | |
| | |
| | |
| | |
| | |