WINNER!
THE WEB MARKETING ASSOCIATION IS PROUD TO PRESENT THIS 2013 MOBILEWEBAWARD FOR OUTSTANDING ACHIEVEMENT IN MOBILE DEVELOPMENT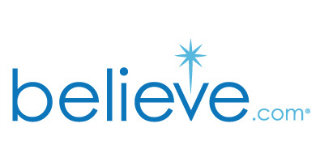 To: Spark Networks
For: Believe.com: A Mobile-Friendly Resource for Christians
Award: Best Faith-based Mobile Website
Click here to see entry creative
About the Entry


Believe.com is a new faith-based content destination serving the Christian community. Dedicated to helping Christians deepen their walk with the Lord, the website is a mobile-friendly resource providing solutions, support, inspiration and fellowship for Christians.

Based on a recent poll of ChristianMingle® members, 86 percent said they could use more practical Christian advice, but an overwhelming number of them were unaware of any site that offers real-world tips or inspirational messages for Christians. To solve that problem, Believe.com was redesigned as a mobile-friendly site offering Christians a platform to engage, learn and connect whether they are at home, or on the go!

To enable people to forge a deeper relationship with God, their families and communities, Believe.com's mobile-responsive features include:

- "Contributor's Corner," which allows users to easily engage with content that highlights compelling messages, articles and sermons from renowned Christian leaders, such as Jefferson Bethke, Sharon Jaynes and Jerry Jenkins.

- "Sunday Sermons," a video platform that enables people to catch up on sermons they may have missed, or explore new and exciting voices they would not otherwise have had a chance to experience.

- "Pray It Forward," which serves as a central place for people worldwide to share their heartfelt prayers for others and bring healing to community members and communities in need.

Ultimately, Believe.com is excited about the prospect of inspiring Christians to foster meaningful relationships with each other whether they are at home, work, or on the go!