WINNER!
THE WEB MARKETING ASSOCIATION IS PROUD TO PRESENT THIS 2013 MOBILEWEBAWARD FOR OUTSTANDING ACHIEVEMENT IN MOBILE DEVELOPMENT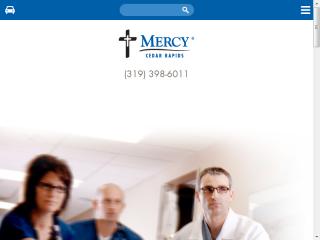 To: Geonetric
For: Mercy Medical Center
Award: Best Healthcare Provider Mobile Website
Click here to see entry creative
About the Entry


Mercy Medical Center recently redesigned their website with the goal of being able to present the best experience possible to all site visitors – regardless of how they accessed the site. The medical center has seen an increase in mobile traffic over the last year, and knew they wanted to build a mobile Web presence to accommodate this growing target audience. Their team decided to create a responsive website instead of building a separate mobile site. Responsive design allows their website to respond automatically based on the platform being used. It works equally well on desktops, laptops, smartphones and tablets. All the content on the site is presented responsively, including the provider, location, and service directories and calendar and events. The site boasts an action menu – a convenient menu that keeps important links close at hand, regardless of where the site visitor is at on the page. In addition to being responsive, the new site also has a new design that features large images and white space, giving it a sophisticated and modern feel while still representing their history and faith-based culture. The website has a comfortable, familiar feel, as many of the visual cues are borrowed from the hospital itself—historic elements like leather, wood, and stained glass, combined with modern elements like glass and stainless steel. The design and content work together seamlessly, allowing Mercy to highlight important recognitions and topics.