WINNER!
THE WEB MARKETING ASSOCIATION IS PROUD TO PRESENT THIS 2021 MOBILEWEBAWARD FOR OUTSTANDING ACHIEVEMENT IN MOBILE DEVELOPMENT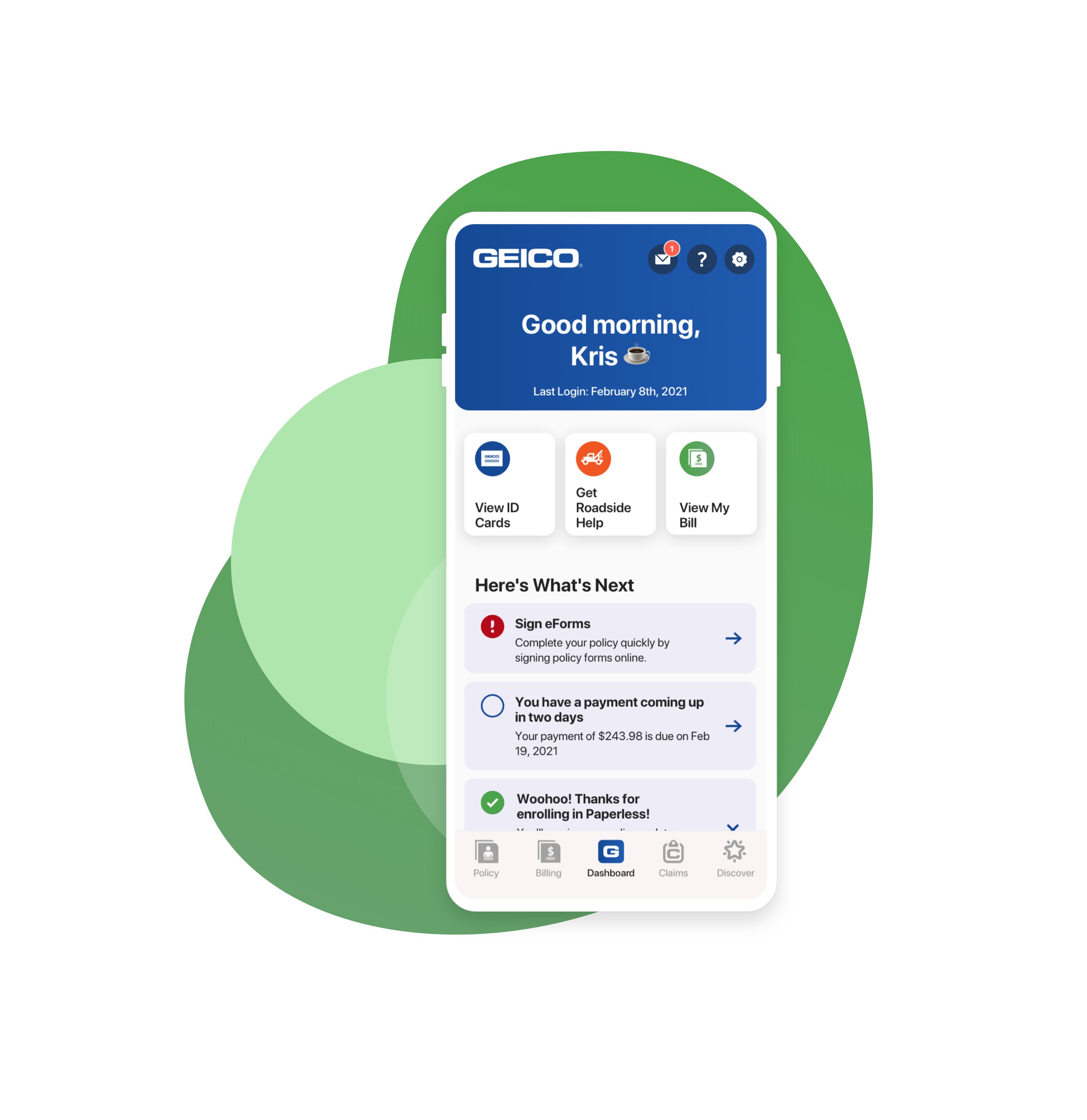 To: GEICO
For: GEICO Mobile
Award: Best Insurance Mobile Application, Best of Show Mobile Application
Click here to see entry creative
About the Entry


GEICO Mobile: Insurance Made Easy

We designed GEICO Mobile to make each part effortless and personalized for you.

When you see the GEICO Mobile app on your device, you'll know help is only a few taps away. From making a payment to getting a damage estimate right from GEICO Mobile, these are just a few ways we're making insurance easy. Plus, we know your needs change! So, whether you need to add another driver or get an insurance quote for a new home, we're excited to show you everything GEICO Mobile has to offer!

While we work to make insurance easy, we're also working hard to make the roads a little safer. With DriveEasy, our telematics program, we want to help people be safer drivers and maybe even save money too. Just like diet and exercise apps after New Years, download GEICO Mobile, log in, and forget about it! It's not just easy. It's DriveEasy.

GEICO Mobile was made to give you the best experience when you need us most. From requesting Emergency Roadside Service to chatting with our virtual assistant or an agent with Apple Business Chat, we're here for you. It's still insurance, just easy. Download GEICO Mobile today.
Award Credits
Contributors:
| | |
| --- | --- |
| VP, IT: | Regina Bashkansky |
| AVP, Mobile & Digital Experience: | Pete Meoli |
| Mobile & Digital Experience Director: | Carolyn Tran |
| Digital Experience, Mobile & geico.com Managers: | Dave Prescott, Adam Check, David King, Gabriel Jackson |
| Digital Experience Team Leads: | Chelsie Kearse, Joey Potts, Rose Prince, Cory Drakeford |
| GEICO.com Team Leads: | Brent Ruhle, Paul Millner, Catherine Milberger |
| Mobile Team Leads: | Chrissy Large, Jo Westcott, Charlie Savoye, John Niswander, Manohar Gottipati, Brian Knight |
| Mobile Team Leads: | Juliana Hockaday, Brett MacWilliams, Anthony James, Jake Krajewski, Kelsey Coriell, Krishna Sarasana |
| GEICO.com Analyst/Content: | Carolyn McKinney, Tamara Joiner |
| Mobile Product Marketers: | Julia Nass, Madisen Farley |