WINNER!
THE WEB MARKETING ASSOCIATION IS PROUD TO PRESENT THIS 2020 MOBILEWEBAWARD FOR OUTSTANDING ACHIEVEMENT IN MOBILE DEVELOPMENT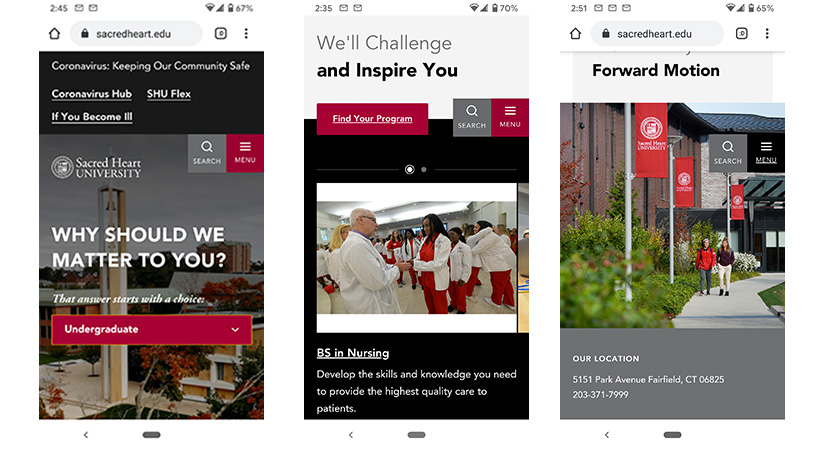 To: Sacred Heart University, Fastspot and Terminalfour
For: Sacred Heart University Website
Award: Best University Mobile Website
Click here to see entry creative
About the Entry


Launched in January 2020, the goal was to build a technically sound website that was not only responsive and accessible, but also reflected the energy, growth and excitement of the campus.

Some of the major updates include:
• Home page that can be personalized to display information specific to graduate or undergraduate students.
• Flexible templates that allow us to create a variety of page layouts and leverage our photography and video assets.
• Responsive, accessible design.
• Simple, effective, direct navigation.
• Clear calls to action
• Program content which outlines the path from undergraduate to graduate studies and provides clear outcomes.