WINNER!
THE WEB MARKETING ASSOCIATION IS PROUD TO PRESENT THIS 2019 MOBILEWEBAWARD FOR OUTSTANDING ACHIEVEMENT IN MOBILE DEVELOPMENT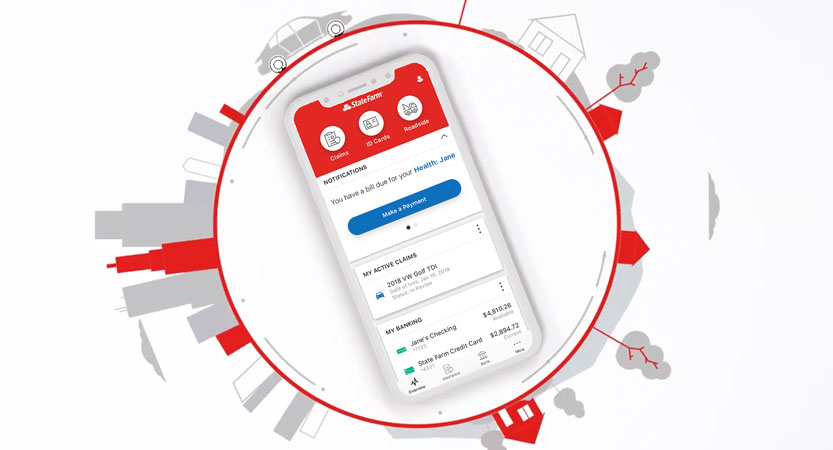 To: State Farm Mobile App - Financial Services 2019
For: State Farm Mobile App - Financial Services 2019
Award: Best Financial Services Mobile Application
Click here to see entry creative
About the Entry


At State Farm, we're going above and beyond for our customers by combining insurance and financial services into one app so they can complete all of their "to dos" at home or on the go. In the last year, 5.6M customers visited the app 62M times and benefited from our self-service features.
 
We use innovative technologies, such as facial recognition and voice navigation to provide access to bank accounts and financial information. Customers can pay bills, deposit checks, transfer funds or quickly view bank account balances from their smart watch anytime day or night. And our products and services help our customers plan ahead and make the right choices. Our customers benefit from having convenient, on-the-go capabilities to:
 
• Review up-to-date retirement fund investment information when planning for the future
• Obtain immediate access to mutual funds to make informed investment decisions
• Provide convenient access to estate planning to help with life's big decisions

At State Farm, we're providing exceptional experiences and products focused on our customers.
Award Credits
Contributors:
| | |
| --- | --- |
| Enterprise Technology Executives: | Fawad Ahmad, Vijayasri Yerraguntla |
| Product Leadership: | Ramakrishna Mantha,Jeff Fietsam,Derek Krut,Matt Jaeger,Andy Reeser,Aida Najarian, Jay Matthews |
| User Experience: | Ben Schoer,Yvette Simmons,Jae Warren,Lisa Rossi,Terrence Covin,Jill McCarthy, Brian Marczak |
| Mobile Developers: | Andrew Erickson,Christian Winger,David Hughes,Pinky Desai,Rob Thurwanger,Scott Anderson |
| Mobile Developers: | Surekha Methuku,Christopher Beyler,Duane Christiansen,Eddie Koranek,Jeff Martin,Joshua Long |
| Mobile Developers: | Nick Baker,Tallyn Turnbow |
| Digital API Team: | Daniel Giger,Dave Schick,Josh Bailey,Kyle Morris,Lakshmi Darsi,Nathan Hunter |
| Digital API Team: | Sarah Robinson,Sheila Zunker,Sreeja Sreekumaran,Travis Kessinger |
| Product Analysts: | Stacy Miller,Jesse Donahoo,Brittany Devore,Dana Reibling,Colleen Stokes,Dan Tuggle,Ashley Ward |
| Product Analysts: | Edna Shelby-Lewis,Matt Clarenson,Michael Pelaccio |