WINNER!
THE WEB MARKETING ASSOCIATION IS PROUD TO PRESENT THIS 2019 MOBILEWEBAWARD FOR OUTSTANDING ACHIEVEMENT IN MOBILE DEVELOPMENT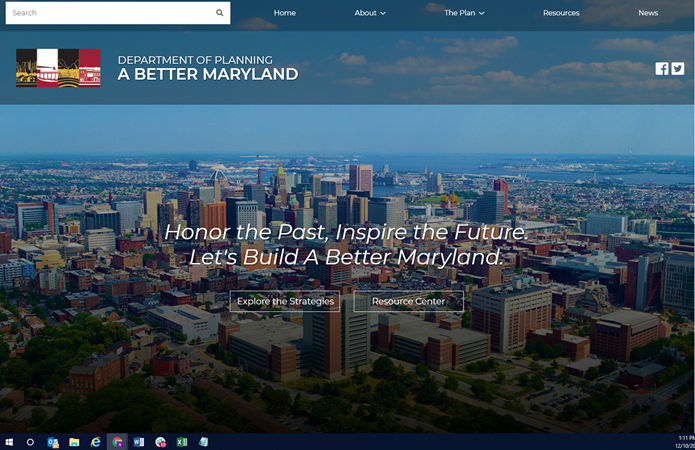 To: Maryland Department of Planning
For: A Better Maryland Interactive Web Site
Award: Best Government Mobile Website, Best Mobile Industry Mobile Website, Best of Show Mobile Website
Click here to see entry creative
About the Entry


Maryland's new state development plan, A Better Maryland, was developed to coordinate the planning needs of state agencies and local governments while supporting responsible growth and infrastructure planning, revitalization of existing communities, and preservation of our natural and cultural resources.

The A Better Maryland website provides a visually appealing, responsive, and interactive layout of the plan's topics and strategies for responsible growth as well as a centralized digital resource center. The site uniquely combines the components of the development plan with actionable information and resources to help all levels of government accomplish the plan's strategies.

The website outlines each strategy of the plan and then provides a timeline, relevant agency contacts, and digital resources for the implementation of the strategy.

The digital resource center contains data, tools, and information sources intended to be a virtual library of state and local plans and related resources used for planning responsible growth and resource protection. To provide transparency, the process used to develop the plan is outlined and all feedback received by the stakeholders is displayed.

The site content is dynamic, using an enterprise level content management system for quick content editing by the business owners.