WINNER!
THE WEB MARKETING ASSOCIATION IS PROUD TO PRESENT THIS 2018 MOBILEWEBAWARD FOR OUTSTANDING ACHIEVEMENT IN MOBILE DEVELOPMENT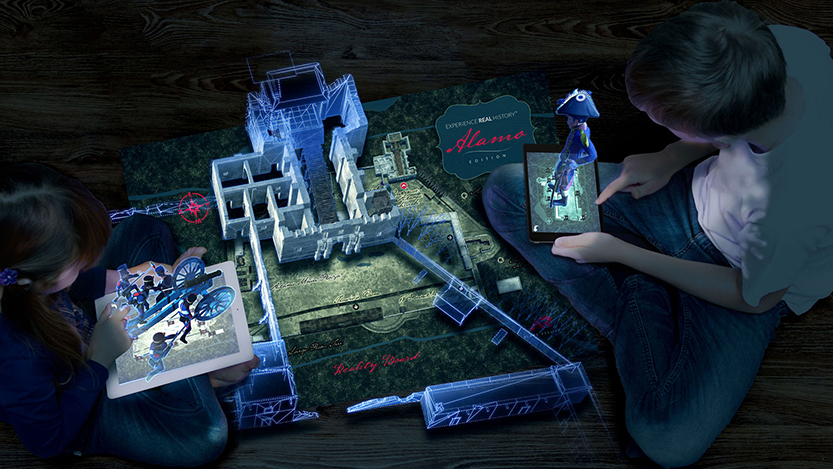 To: Altuit
For: Experience Real History: Alamo Edition
Award: Best Education Mobile Application, Best Entertainment Mobile Application
Click here to see entry creative
About the Entry


Experience Real History: Alamo Edition, a historically Accurate and Photoreal Augmented Reality Mobile App.

Experience Real History: Alamo Edition is a cutting edge, augmented reality narrative, for students, early adopters, and researchers of history. Focused on the legendary battle at the Alamo in 1836, this breakthrough title is designed for smartphones, tablets, and provides a one-of-a-kind curriculum for museums and educators. Development required a deep commitment to technical innovation and historical accuracy. Top historians were paired with Altuit's best-in-class 3D modelers, storytellers, animators and AR-VR specialists. The application provides spectacular scenes that capture the truth of the Alamo story, allowing users to "drone" into forensically accurate scenes, viewing the legendary Alamo from variable perspectives.

Experience Real History (ERH): Alamo Edition is the first mobile AR application of its kind to blend cutting edge technology with forensically accurate, dissertation-level content. Without a prior model for reference, the project required ongoing technical innovation linked to rigid scholarship. A development effort that originated as an application for smartphones and tablets then emerged as an active AR guide at the Alamo historical site in San Antonio. These breakthroughs were subsequently deployed for exhibit support at the Witte Museum, also in San Antonio.

Altuit created ERH:Alamo Edition for Experience Real History, a San Antonio company. Others who contributed to this project include: Pamela Kott, Jim Boddie, Paul Warren, Noel Gabriel, Lane Traylor, Steve Wagner, Gary Zaboly, Stephen Hardin PhD, Richard Currila, Michael McGar and Leslie Komet Ausburn.


Award Credits
Contributors:
| | |
| --- | --- |
| Chipp Walters: | CEO, Exec Producer |
| Chris Bohnert: | Lead Programmer, Architect |
| Floyd Wray: | Writer |
| Jerry Perkins: | Lead 3D |
| Dante Duphorne: | 3D Artist |
| John Smith: | Audio Engineer |
| Becka Sheranian: | Lead Producer |
| Patrick Swinnea: | Programmer |
| Ashley Smith: | Storyboard Artist, Asst. Producer |
| Ron Wood: | Business Exec |