WINNER!
THE WEB MARKETING ASSOCIATION IS PROUD TO PRESENT THIS 2018 MOBILEWEBAWARD FOR OUTSTANDING ACHIEVEMENT IN MOBILE DEVELOPMENT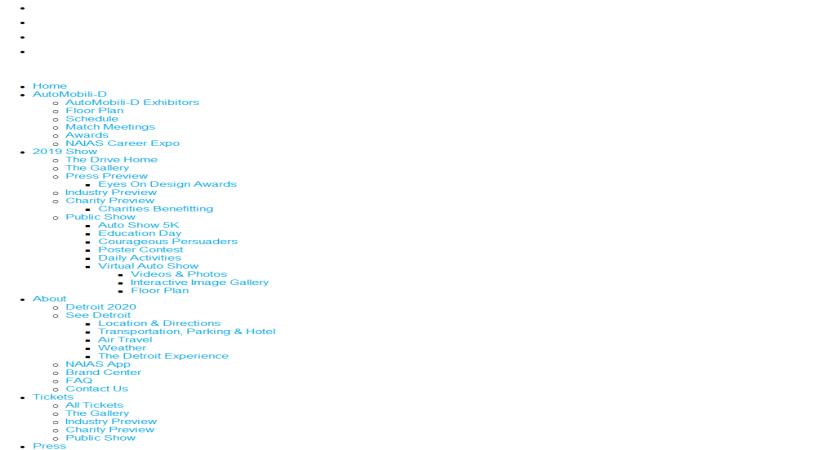 To: TMV Group
For: NAIAS.com
Award: Best Automobile Mobile Website
Click here to see entry creative
About the Entry


NAIAS has three specific audience groups – industry professionals, the press and the public. To each, content is king. But every group requires completely different content. These groups interact with NAIAS in unique ways, so the NAIAS website is designed with three unique user experiences in mind, with simple navigation that directs users to their preferred content. Auto Show devotees crave access to information right when it is available, from their phone on the show floor and from huge content centers staffed with many reporters. Making the NAIAS website reflect the successful dissemination of information and excitement that the show itself captures creates a real competitive advantage for NAIAS. The public-facing goal was to highlight the advanced technology the Detroit auto industry is known for at all times of the year, so the site is designed to move with the flow of the NAIAS schedule. The design takes into account a large influx of content during the Auto Show, and a stagnation of content when it ends, ensuring the website is engaging and relevant year-round. To make sure that content updates are quick and easy for the NAIAS team, the backend is designed to allow content to be published for one audience, or multiple, with a few quick clicks. For 2018, the site was updated with 1) "Match Meetings" – an online matchmaking service that allows tech startups to get their ideas in front of automotive industry decision makers, and 2) a photo contest for public show attendees.
Award Credits
Contributors:
| | |
| --- | --- |
| Managing Partner: | Bill Morden |
| Managing Partner: | Joe Morden |
| Account Director: | Jessica Brattina |
| | |
| | |
| | |
| | |
| | |
| | |
| | |