WINNER!
THE WEB MARKETING ASSOCIATION IS PROUD TO PRESENT THIS 2018 MOBILEWEBAWARD FOR OUTSTANDING ACHIEVEMENT IN MOBILE DEVELOPMENT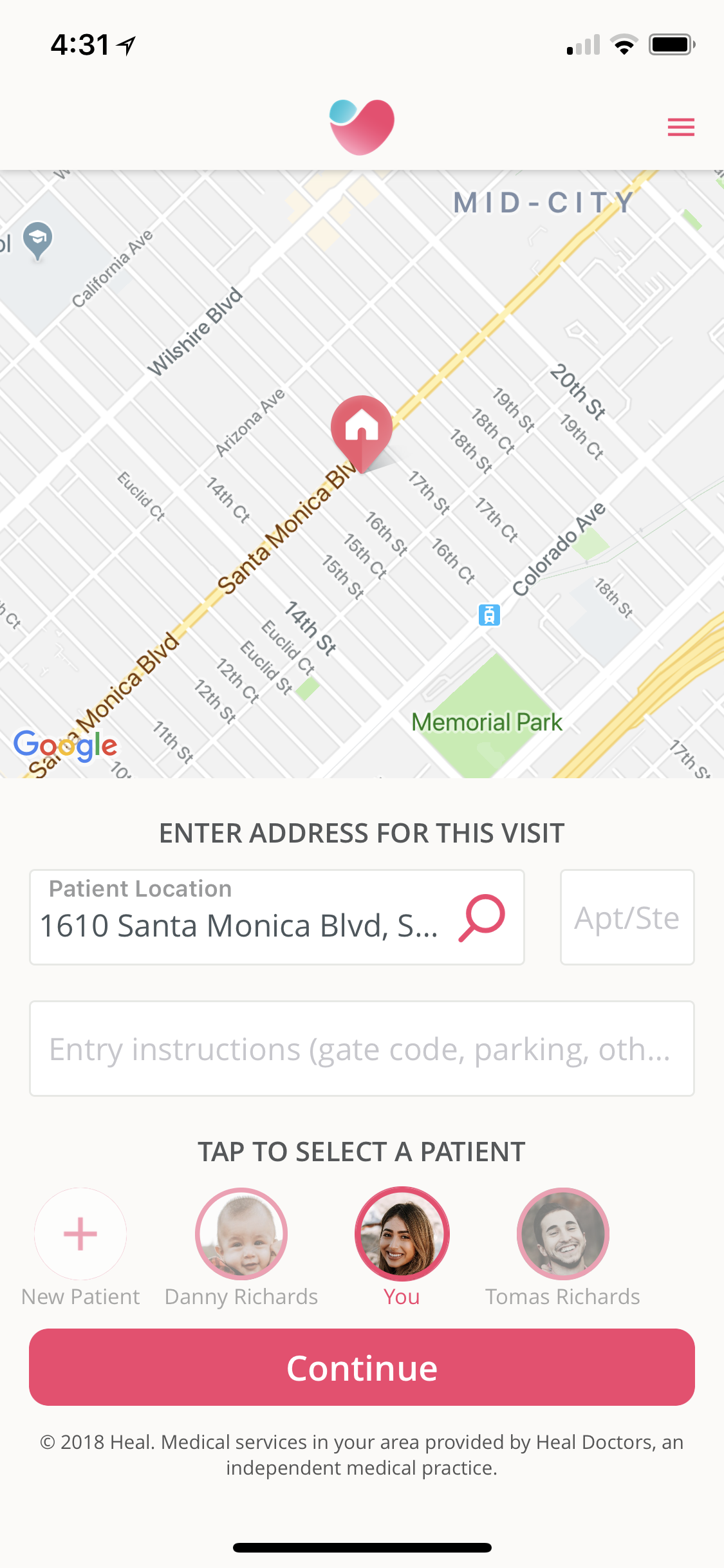 To: Heal
For: Heal
Award: Best Health Care Mobile Application
Click here to see entry creative
About the Entry


Heal delivers technology-enabled doctor house calls. At the tap of a button, a doctor can come to your home in two hours or less, 12 hours per day, 7 days a week, 365 days. At-home care means a more contextualized form of medicine, where doctors can see the prescriptions in the cabinets, the food in the fridge, or even allergy-causing triggers, to offer treatment that is more personalized. After every visit, a patient can see an easy-to-read clinical care plan right on the app and share it with any doctors. By automating & integrating everything from booking to billing in one seamless platform, Heal untethers doctors from the trappings of an office and bureaucracy—enabling doctors to focus entirely on proactive & precision patient care. As of September 2018, the Heal app supports Health Records on iPhone, which brings together hospitals, clinics and the existing Apple Health app to make it easy for patients to see their available medical data from multiple providers whenever they choose. Once the patient grants permission, key parts of their health history is made available in the Heal OnCall iPad app, which is the interface of the Heal app used by Heal doctors. The streamlined healthcare service improves patient satisfaction and healthcare outcomes, while reducing unnecessary costs.
Award Credits
Contributors:
| | |
| --- | --- |
| CEO and Co-founder: | Nick Desai |
| CMO and Co-founder: | Renee Dua |
| | |
| | |
| | |
| | |
| | |
| | |
| | |
| | |