WINNER!
THE WEB MARKETING ASSOCIATION IS PROUD TO PRESENT THIS 2018 MOBILEWEBAWARD FOR OUTSTANDING ACHIEVEMENT IN MOBILE DEVELOPMENT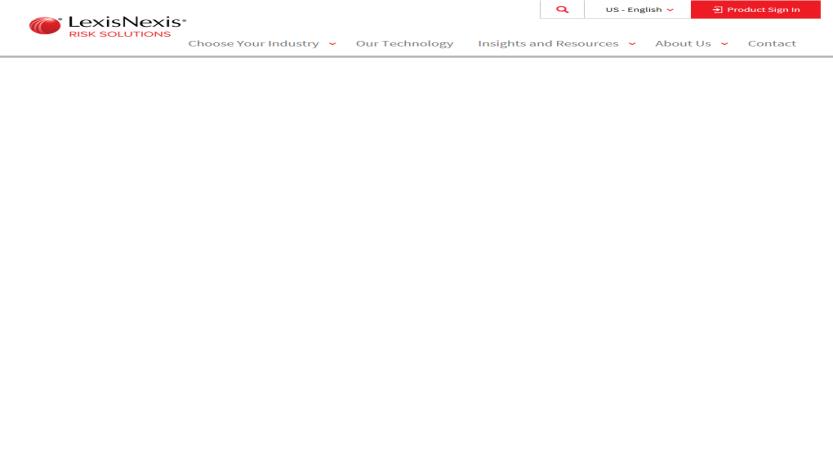 To: Nebo Agency
For: LexisNexis Risk Solutions Website Redesign
Award: Best Professional Services Mobile Website
Click here to see entry creative
About the Entry


LexisNexis® Risk Solutions is a leader in providing essential information that helps customers across all industries and government predict, assess and manage risk. The primary goal of redesigning the LexisNexis® Risk Solutions' website project was to create a modern, scalable global website that put customers at the center of the digital experience and empowered each business unit to build a robust customized digital experience for their target audience. One of the key challenges LNRS wanted to address with a site redesign was that their existing site was not mobile-friendly and was hard to navigate for potential customers. The new site prioritized mobile, user-friendly experiences with forward-thinking design and architecture that would have the ability to scale alongside the business. The primary target audiences span across the company's four primary business units each offering unique solutions: Business Services, Insurance, Healthcare, and Government. Within these core business units there are 30+ unique target audiences that had to be served by the core .com experience.