WINNER!
THE WEB MARKETING ASSOCIATION IS PROUD TO PRESENT THIS 2018 MOBILEWEBAWARD FOR OUTSTANDING ACHIEVEMENT IN MOBILE DEVELOPMENT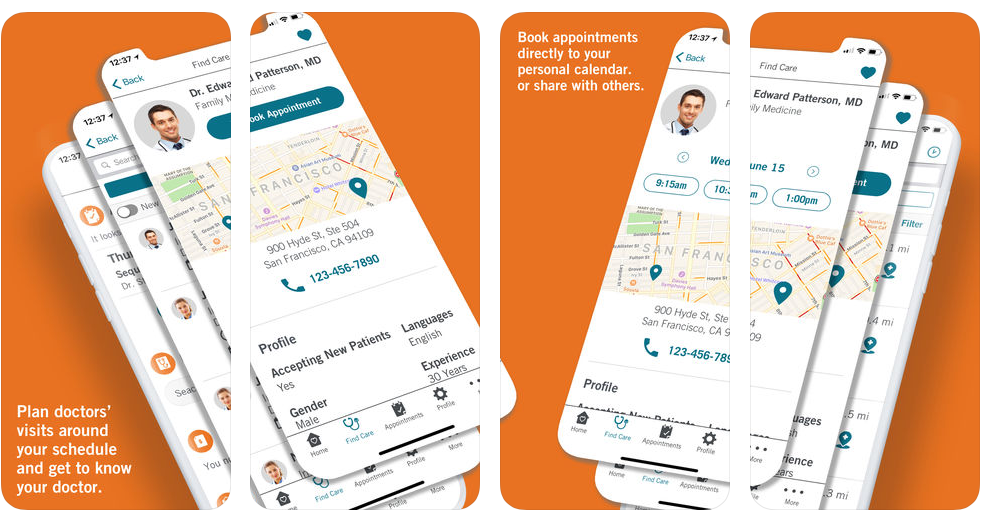 To: Dignity Health, Office of Digital
For: My Home
Award: Best Healthcare Provider Mobile Application
Click here to see entry creative
About the Entry


At Dignity Health, humankindness is not just a word. It signifies our focus on you, the whole person. Dignity Health's My Home - simply put, is a space just for you. Whether you are considering Dignity Health or have already joined the Dignity Health family as a patient, My Home puts information and personal access to valuable tools at your fingertips, wherever you are and whenever you need.
My Home is where you find the right doctor for you, schedule an appointment online, manage your health team, pay your bills, get tips and tricks for your health and gain access to your patient portal to message your physician, view test results and explore your clinical records. My Home has grown in value in the last year! In addition to these tools, Dignity Health has added the ability to easily share your appointment information with a loved one, find your way around our complex hospitals with turn by turn navigation from one point to another and for eligible patients - even receive care via video visits. All of this in one place, right from the app.
We brought you My Home as your personal assistant through your health journey. As you see, we have frequent updates and new offerings. Just wait to see what is in store for 2019!
Welcome home.


Award Credits
Contributors:
| | |
| --- | --- |
| Chief Digital Officer: | Dr. Shez Partovi |
| Senior Director, Digital Products: | Tawnya Infantino |
| Senior Director, Operations and Digital Products: | Michael Seagraves |
| Senior Director, Care Transformation: | Kelly Summers |
| Product Management Team: | Dave Trebacz (PO), Jennifer Horn (SM), (Bethel Orozco (PO), Jayme Lesch (SM) |
| User Experience: | Nick Cifuentes, Sho Balkian, WWT Asynchrony Labs |
| Mobile Development: | WWT Asynchrony Labs |
| Quality Assurance: | Matthew Albers, Michael Eimer, Meredith McNeil |
| Technical and Architecture: | Ranbir Samra, Scott Peddle, Eric Lauffenburger, Ilir Lako, Vinay Sah, Stan Tarnovskiy, Jay Esquerra |
| Analytics: | Matthew Wolf, Geoff Morris, Tyler Vickers, David Sergio |