WINNER!
THE WEB MARKETING ASSOCIATION IS PROUD TO PRESENT THIS 2017 MOBILEWEBAWARD FOR OUTSTANDING ACHIEVEMENT IN MOBILE DEVELOPMENT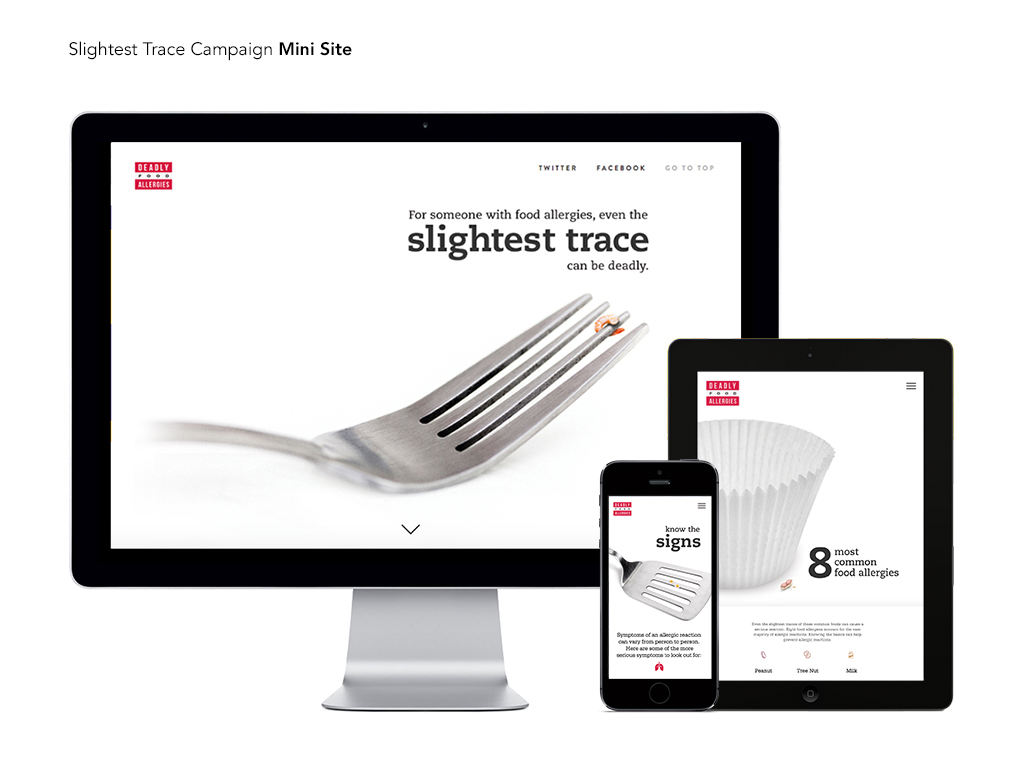 To: Patients & Purpose
For: Even a Trace Can Be Deadly Campaign
Award: Best Design Mobile Website, Best Non-Profit Mobile Website
Click here to see entry creative
About the Entry


Fifteen million Americans suffer from food allergies in the U.S. In fact, every 3 minutes a food allergy sends someone to the emergency room.

What's so troubling is that many people don't understand that even the slightest trace of a food allergen can be deadly.

The purpose of this campaign was to raise awareness about the severity of food allergies and to foster respect and empathy for people who are affected.

In partnership with Food Allergy Research & Education (FARE), the campaign launched during Food Allergy Awareness Week and targeted people not affected by food allergies, with the hopes of changing behavior and helping to reduce future reactions.
Award Credits
Contributors:
| | |
| --- | --- |
| Managing Partner, Executive Creative Director : | Dina Peck |
| Associate Partner, Creative Director : | Tom Galati |
| Vice President, Group Project Supervisor : | Jaclyn Van Deuren |
| Vice President, Digital Content Specialist : | Scott Wanderman |
| Senior Developer: | Mark Kalamaridis |
| Senior Copywriter: | Elizabeth Sirk |
| Art Director: | Dan Ashman |
| Associate Project Manager: | Gabriela Josebachvili |
| | |
| | |