WINNER!
THE WEB MARKETING ASSOCIATION IS PROUD TO PRESENT THIS 2016 MOBILEWEBAWARD FOR OUTSTANDING ACHIEVEMENT IN MOBILE DEVELOPMENT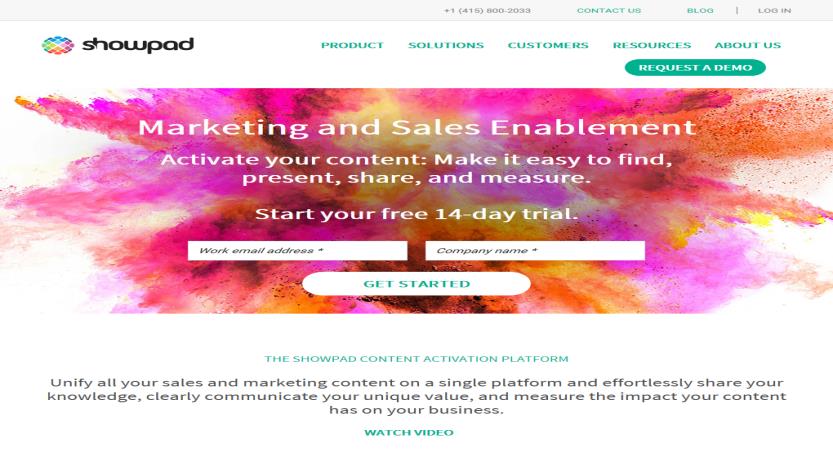 To: Showpad
For: Showpad
Award: Best Marketing Mobile Application
Click here to see entry creative
About the Entry


The Showpad mobile content activation platform makes it easy for B2B companies to make their content easy to find, present, share and measure. With Showpad, businesses can deliver the right content to the right audience at the right time with our intuitive and robust platform. Sales and marketing teams can become more aligned to better engage with their audience, advance sales conversations, inspire loyalty, and accelerate their business. With Showpad, marketing teams remain in complete control of their assets while providing their sales counterparts an easy way to find, share and present content to their prospects and customers. In addition, marketing teams can use Showpad's deep analytics features to understand how content is being used in sales conversations, how customers interact with their content, and how it impacts different stages of the buyer's journey. Additionally, sales teams can use Showpad to customize their presentations to their particular audience's needs and expectations, being confident that the materials they share are the most current and accurate. Showpad integrates with an organization's existing sales force automation solution, such as Salesforce, to reduce the administrative burden that usually accompanies the use of such tools. It also integrates with existing content management tools, such as Box, Dropbox and Sharepoint, so that uploading content to can be done with a push of the button. The Showpad platform is used by more than 850 companies around the world including Johnson & Johnson, Fujifilm, Audi, Intel and Kimberly-Clark.
Award Credits
Contributors:
| | |
| --- | --- |
| Co-CEO & Co-Founder: | Pieterjan Bouten |
| Co-CEO & Co-Founder: | Louis Jonckheere |
| | |
| | |
| | |
| | |
| | |
| | |
| | |
| | |