WINNER!
THE WEB MARKETING ASSOCIATION IS PROUD TO PRESENT THIS 2015 MOBILEWEBAWARD FOR OUTSTANDING ACHIEVEMENT IN MOBILE DEVELOPMENT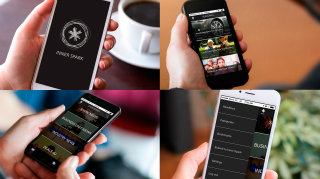 To: Spark New Zealand
For: InnerSpark: Internal communications unleashed from the shackles of tradition
Award: Best Intranet Mobile Application
Click here to see entry creative
About the Entry


If you have ever worked for a large multi-location corporate, you will understand the challenges of staying connected and informed with everything that goes on in a big company. A traditional intranet, sitting at a workstation and logged into the company network are the norms in this kind of environment.

New Zealand's leading Telco, Spark, decided it was time to change the game.

Spark built and released a smartphone App to help its employees stay informed and connected to what is going on. Called InnerSpark the App gives the 8,500 people who work for Spark across 100+ locations in New Zealand and overseas access to news and information right in their pockets; anytime, anywhere.

Using Human Centered Design and a combination of interviews, "Unleash Your Inner Spark" feedback stations and a 3-day Pop-Up Lab, the InnerSpark team created the InnerSpark app in mere weeks. At the Pop-Up Lab in the atrium of the Spark main headquarters the InnerSpark team evolved a prototype in real-time, and in open-view of everyone, based on the feedback from the hundreds of people who visited; each of whom where able to get hands-on with a fully functional prototype of the App.

Over the eight week design and build period, thousands of pieces of feedback were captured. It was this close interaction between the InnerSpark team and Spark people which has led to a sense of ownership of the App and increased employee engagement.

InnerSpark: it's what internal communication looks like when it's unleashed from the shackles of tradition.
Award Credits
Contributors:
| | |
| --- | --- |
| GM Digital First: | Anna Curzon |
| Product Owner: | Ella Obreja |
| Business Owner: | Todd Parker |
| Developers: | Ryan Go, Victor Jones, Isaac Mercer, Rowan Savage, Bill Donahue, Piyush Panchal |
| Visual Designer: | Cameron Rule |
| Technical Advisor: | Roger Gillman |
| UX Director: | Meghan White |
| Head of Software Development: | Simona Turin |
| | |
| | |