WINNER!
THE WEB MARKETING ASSOCIATION IS PROUD TO PRESENT THIS 2015 MOBILEWEBAWARD FOR OUTSTANDING ACHIEVEMENT IN MOBILE DEVELOPMENT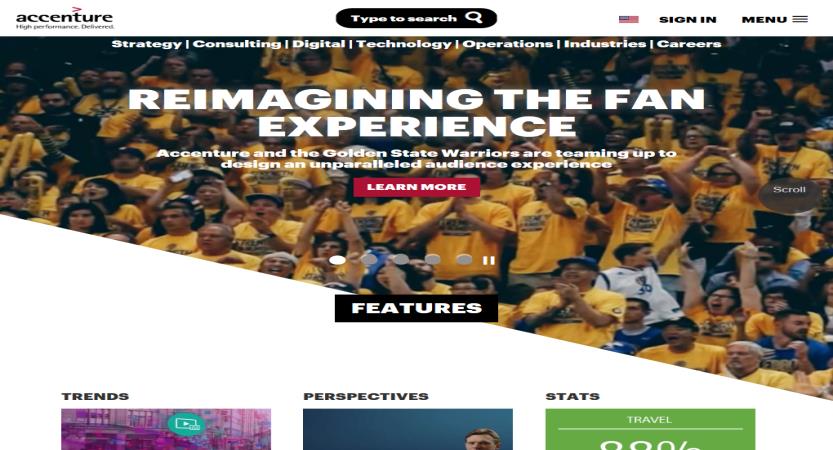 To: Accenture
For: Accenture Mobile Website
Award: Best Mobile Industry Mobile Website
Click here to see entry creative
About the Entry


Accenture.com is the dynamic online presence for Accenture, a $30 billion global management consulting, technology services and outsourcing company. Our primary audience consists of C-level executives who are either current clients of Accenture or potential clients. This group comprises the senior-most executives of the world's largest corporations and government organizations, with decision-making authority over large management consulting, technology and outsourcing initiatives. To serve the growing number of visitors accessing our site from a mobile device, we relaunched our website with a completely mobile-responsive design. Now our visitors can see the full range of our services, success with clients, and insights regardless of the device they are using to access the website. The new website dynamically adjusts to fit the screen of the user's device without sacrificing any of the information available in the larger, desk-top view. In June 2015, the redesigned, mobile-responsive accenture.com successfully launched, garnering more than 6 million visits within the first nine weeks. Since the launch, Accenture is seeing a consistent increase in traffic of approximately 28 percent over the same periods the previous year. Now, each month, approximately 2 million visitors to accenture.com have a more engaging and creative experience on the Web, helping Accenture to attract the attention of the audience it wants to reach, from business people to industry analysts and media to potential new employees.