WINNER!
THE WEB MARKETING ASSOCIATION IS PROUD TO PRESENT THIS 2015 MOBILEWEBAWARD FOR OUTSTANDING ACHIEVEMENT IN MOBILE DEVELOPMENT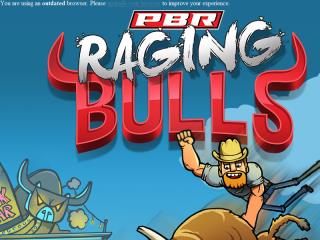 To: RED Games, a division of RED Interactive Agency
For: PBR: Raging Bulls
Award: Best Sports Mobile Application
Click here to see entry creative
About the Entry


PBR partnered with RED Games, a division of RED Interactive Agency, to develop and launch PBR: Raging Bulls, the official mobile game of the Professional Bull Riders, for iOS and Android. PBR: Raging Bulls is a fast-paced reaction and pattern-recognition game that allows players to experience the excitement and adrenaline-pumping action of the toughest sport on dirt in the palm of their hand as they attempt to ride (and conquer) 13 popular PBR and fantasy bulls. In the game, players start their career on a mechanical bull, and are challenged to work their way through the PBR's Touring Pro Division to the bright lights of Las Vegas for the PBR World Finals by mastering the toughest rides. PBR: Raging Bulls features physics-driven rider mechanics, providing players with unique challenges every time they ride, and a funny outcome when they fall off. With exciting gameplay inspired by classics like Street Fighter and Mike Tyson's Punch Out, PBR: Raging Bulls features simple-but-addictive gameplay that engages everyone from the hardcore PBR fans to kids and casual gamers. Apple featured PBR: Raging Bulls in Best New Games on launch day. Since launch, the game climbed to the top 10 free sports games on the App Store.