WINNER!
THE WEB MARKETING ASSOCIATION IS PROUD TO PRESENT THIS 2015 MOBILEWEBAWARD FOR OUTSTANDING ACHIEVEMENT IN MOBILE DEVELOPMENT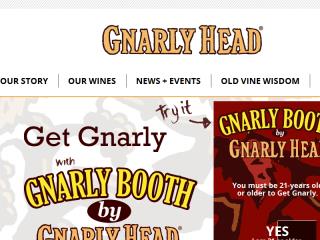 To: Asterix Group
For: Gnarly Booth
Award: Best Beverage Mobile Application
Click here to see entry creative
About the Entry


Gnarly Head is America's favorite Zinfandel and a top selling wine brand.

In anticipation of the Holiday season, Gnarly Head sought to engage with its legions of fans and inspire wine enthusiasts everywhere. Asterix Group's inspiration for meeting this marketing challenge was 'Gnarly Booth' – a fun and free app for users to capture and express their 'Inner Gnarly.'

Gnarly Booth, a seasonally focused app allows users to transform a selfie into an original 'Gnarly Head.' The fall release includes features borrowed from late October's onslaught of frightening creatures. The Winter Holiday update includes the season's most prominent characters.

Users [over 17] have fun instantly tweaking photos of friends, family and even pets with dozens of features to make a unique Gnarly Head that can be saved and shared. Available for free download on iTunes and Google Play, the app will refresh throughout the year with a growing set of festive photo-altering facial features.

Gnarly Booth is a great representation of the fun and free spirit of Gnarly Head Wines. Thousands of fans have engaged Gnarly Booth and shared across email, Facebook and Twitter.

How Gnarly can you get?
Award Credits
Contributors:
| | |
| --- | --- |
| Elmer Bancud: | Art Director / Visual Designer |
| Brian Calder: | Experience Designer |
| Cory Raiton: | Writer |
| Garry Wilmeth: | Developer |
| Kristin Nielsen: | Producer |
| | |
| | |
| | |
| | |
| | |